Families of Covington 1600 to 1900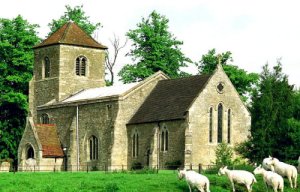 Covington is a small village, consisting of never more than 200 souls for most of its history, so attempting a genealogy of the entire village is a reasonably achievable target.
I'm currently distilling parish records, gravestone, photographs, personal histories and stories into this database.
Apart from an initial seed of people from about 1605, I'm inserting Burials from 1850 backwards. The logic being that at least these people won't change their status on me once they're dead so we can then work their lives backwards picking up the various stages in the records.
Unless I don't know their original family name, female subjects retain their maiden name all the way through this database.
Simon Parsons (CIfA 8313)
The site is being regularly updated, with 900 People and 255 Families entered as of the last update in January 2020.
Log on as "guest" with password "covington" to see what I've done so far.
Contact Us
If you have any questions or comments about the information on this site, please contact us. We look forward to hearing from you.